Rococo Seoul is a fashion store in Sydney CBD that required maximum value for their budget. The custom design package was catered to their resources and is a prime example of our steadfast commitment to small businesses.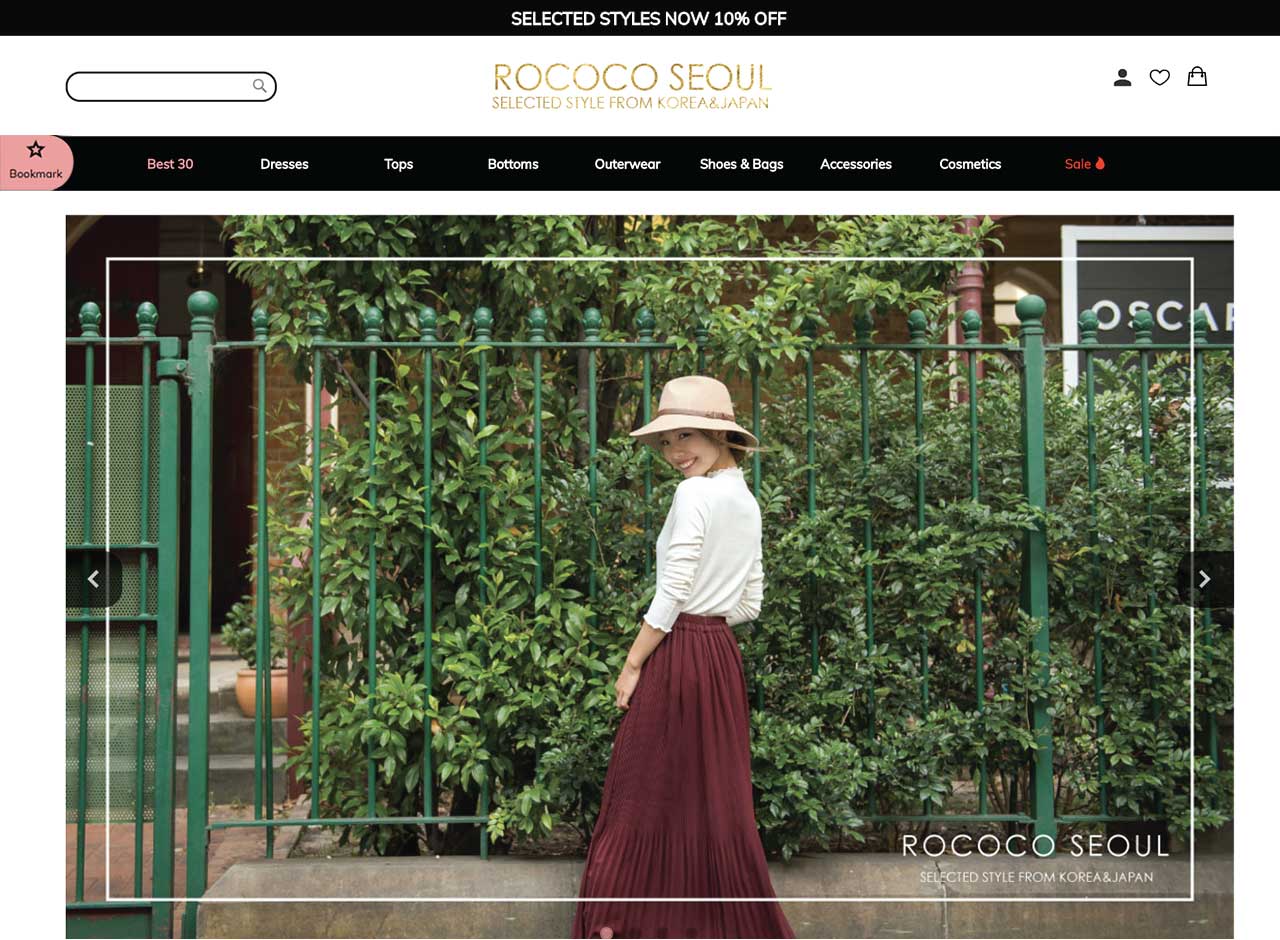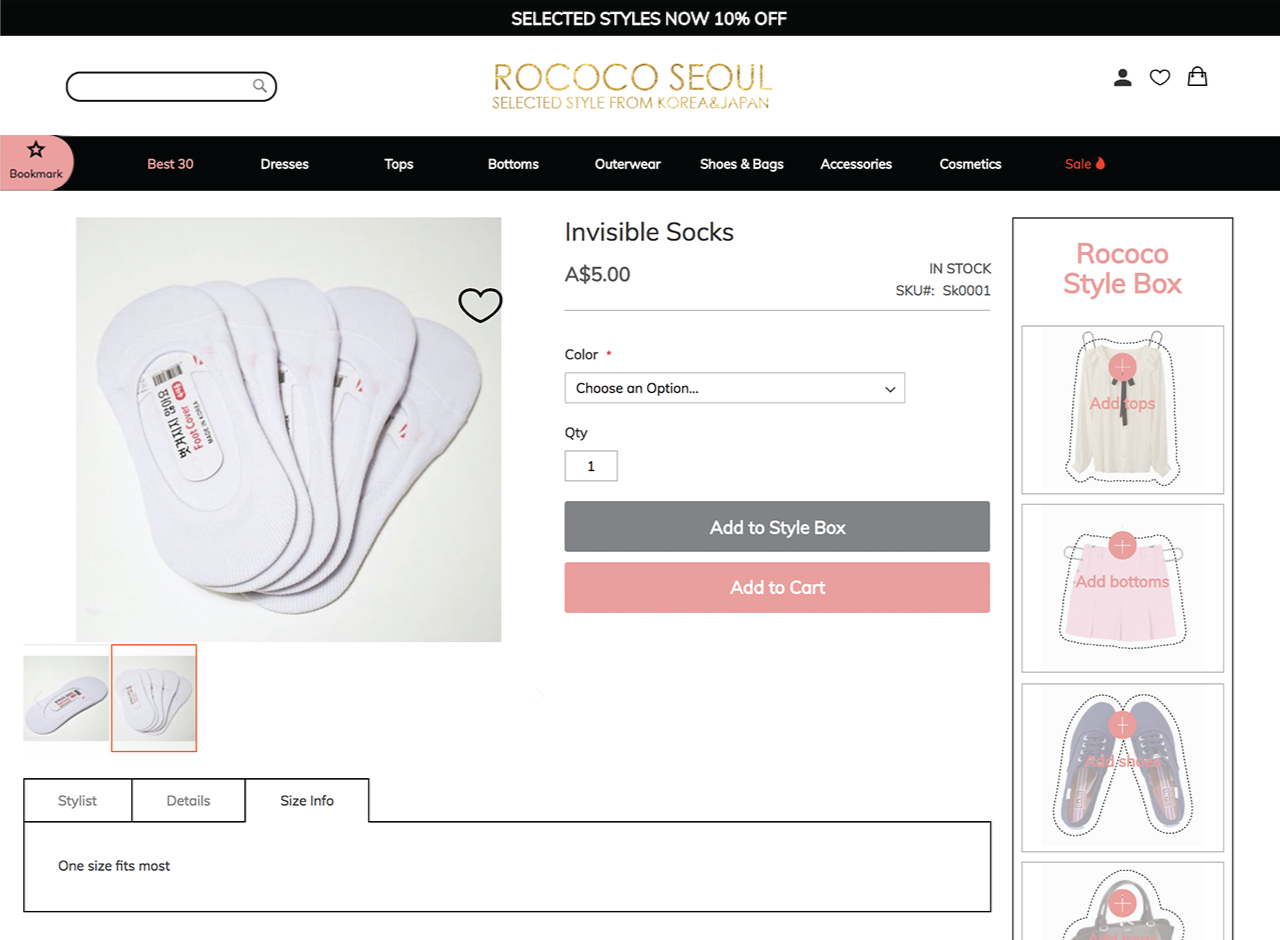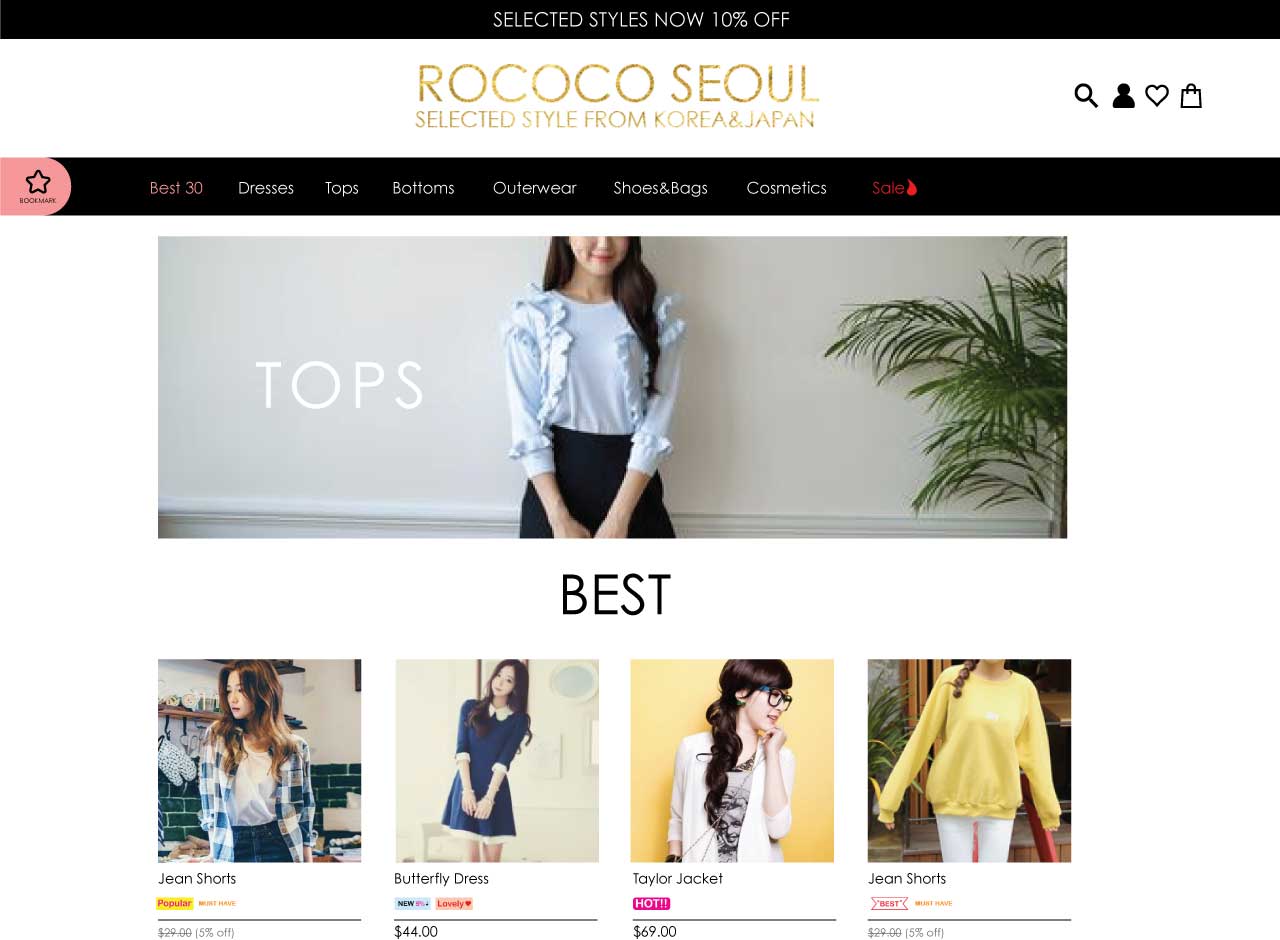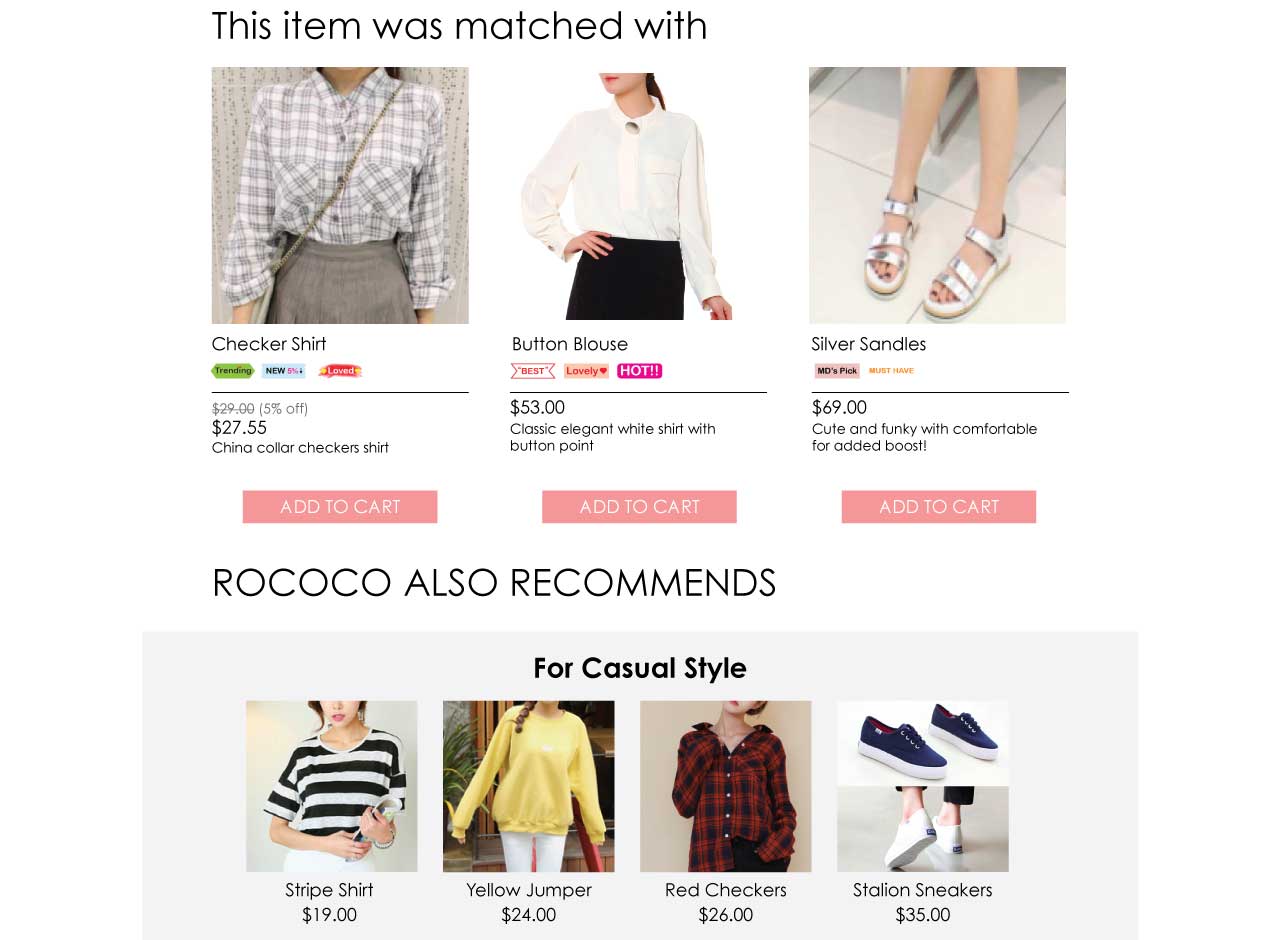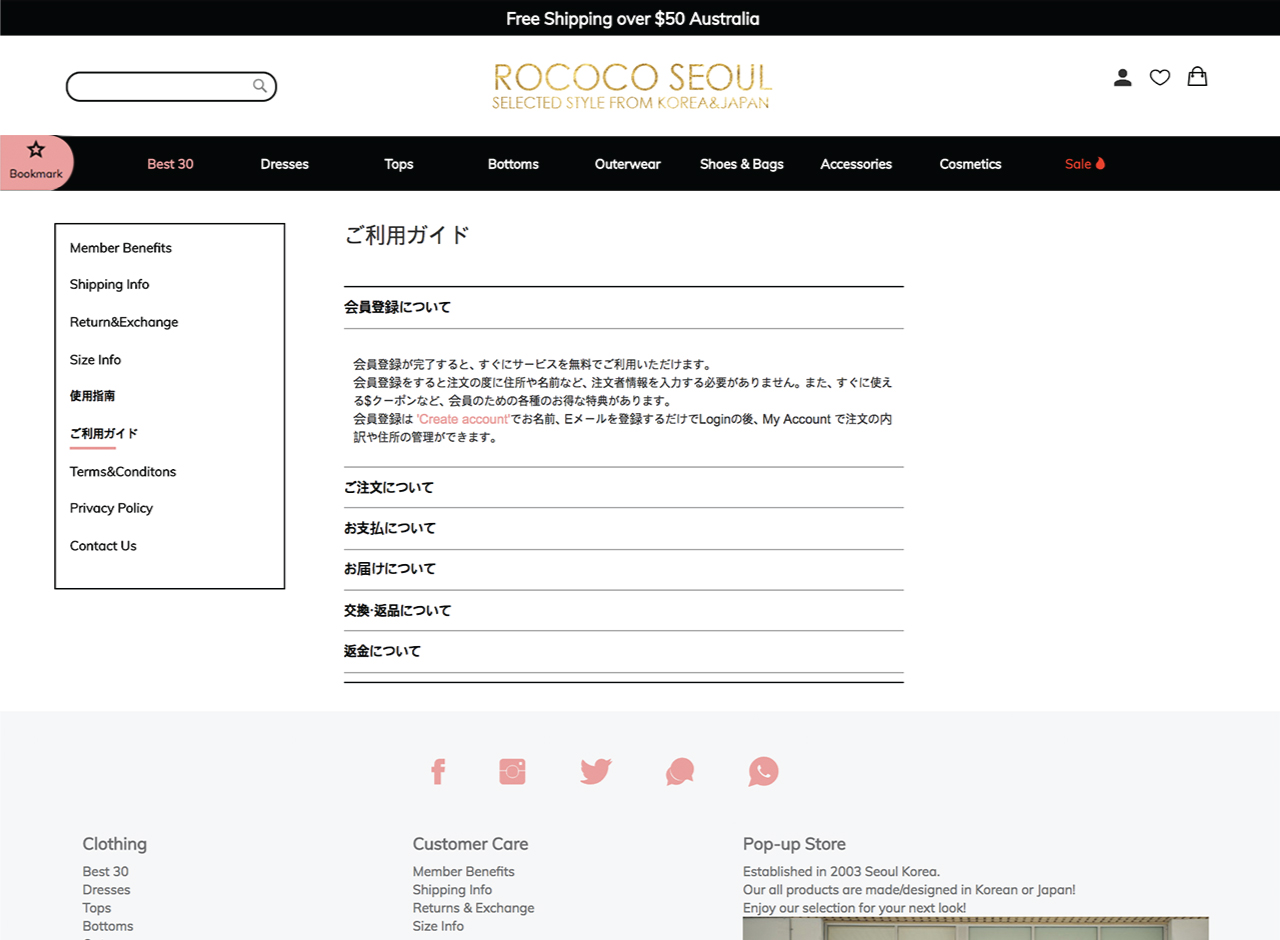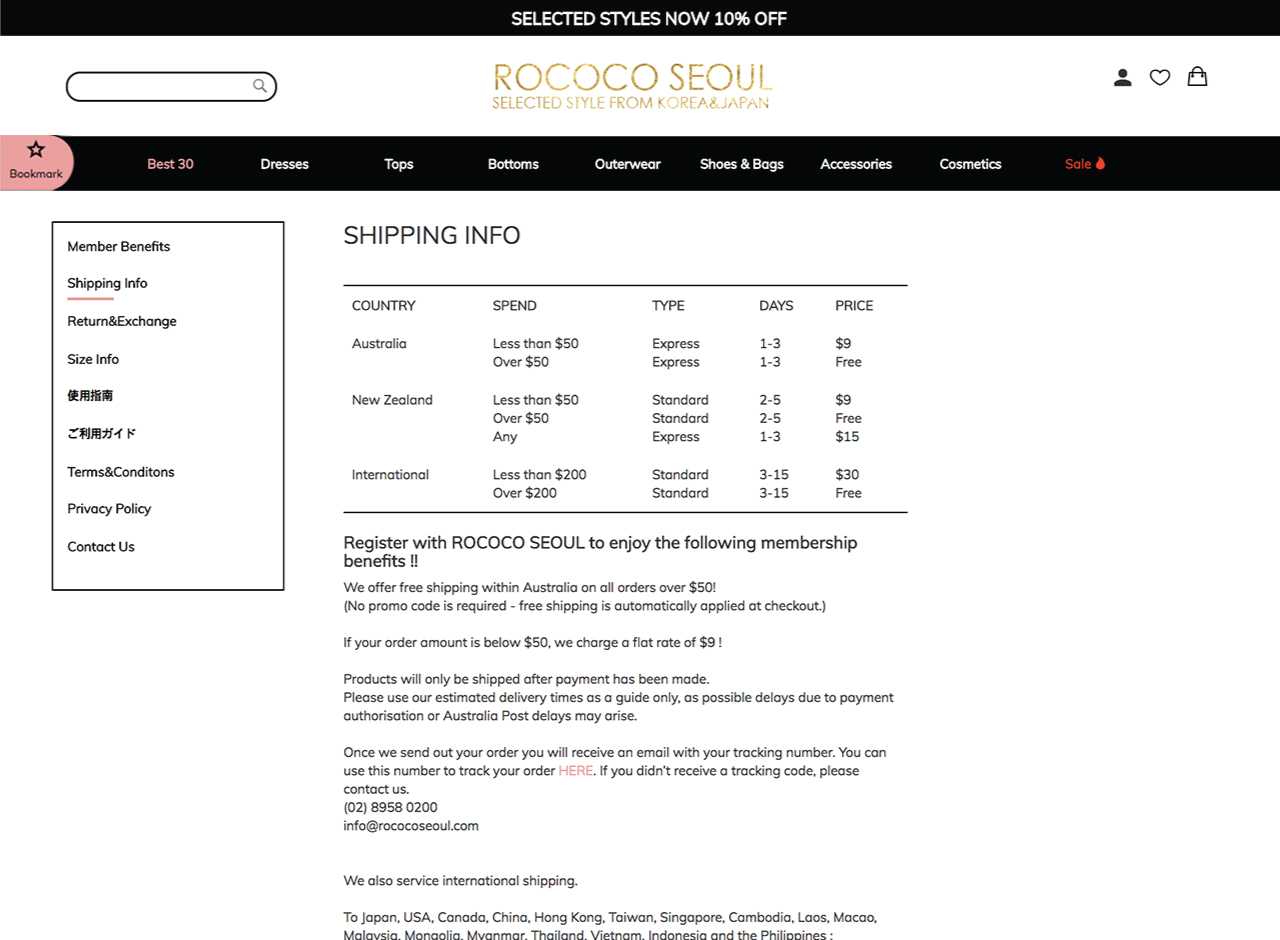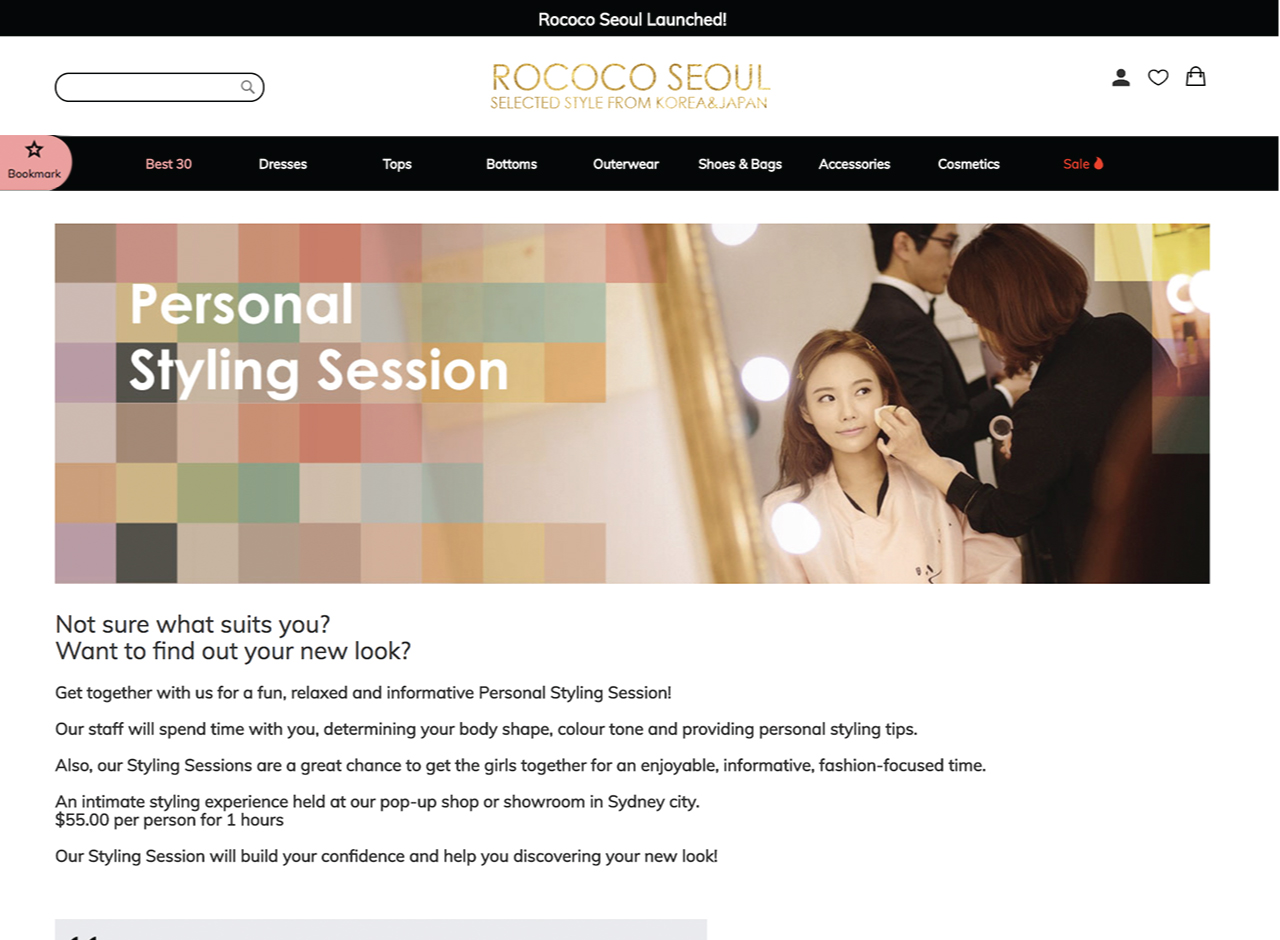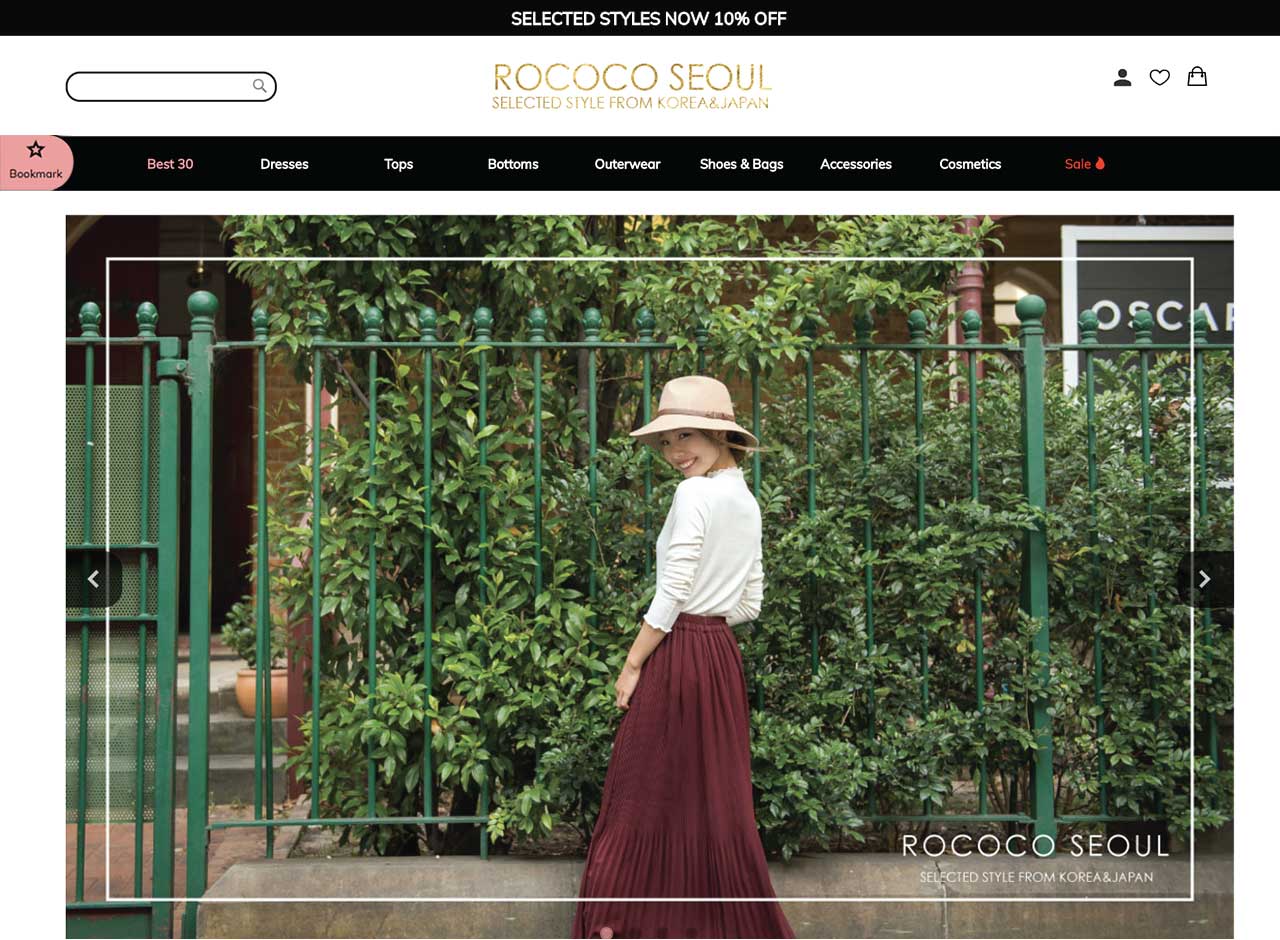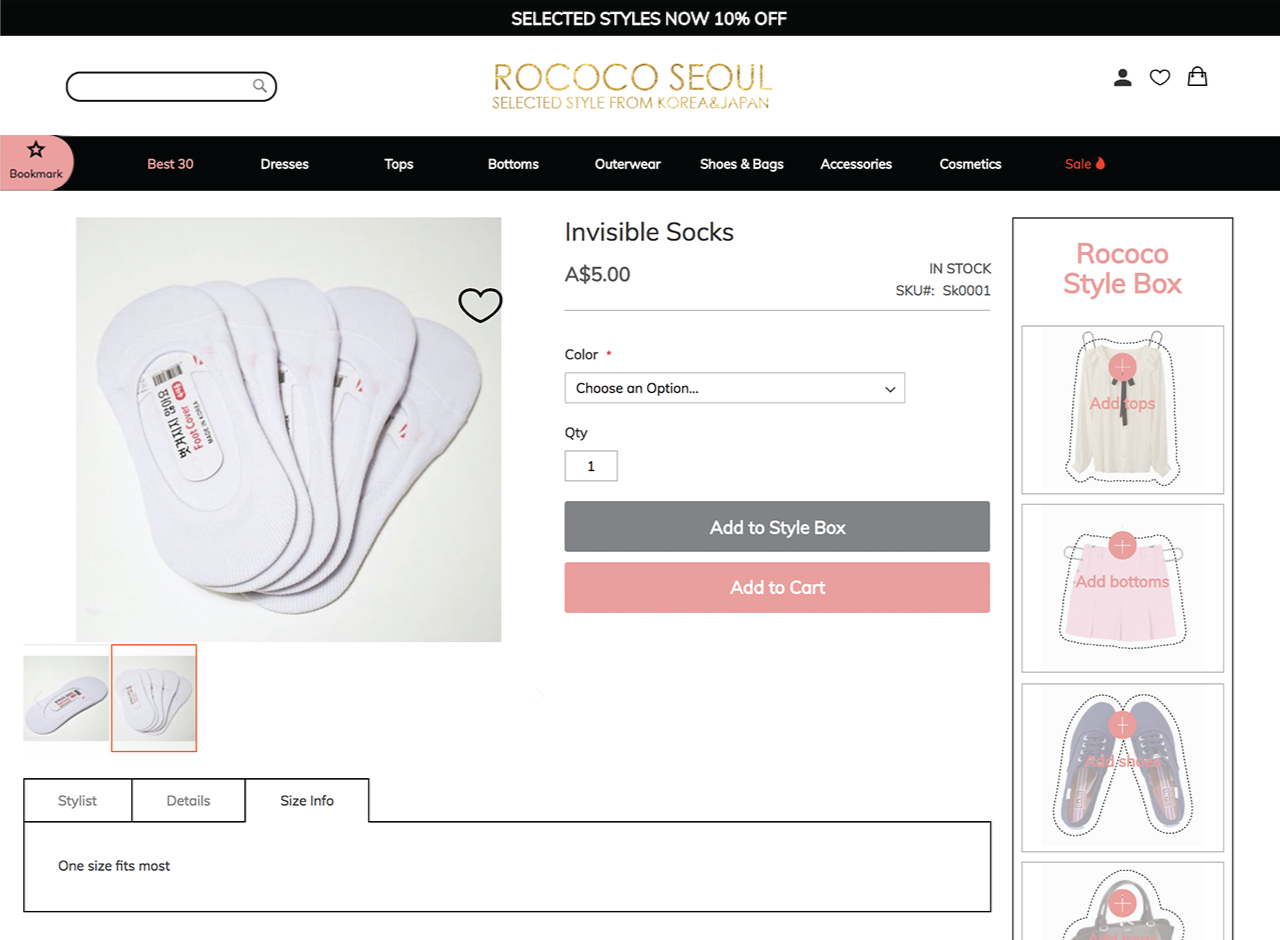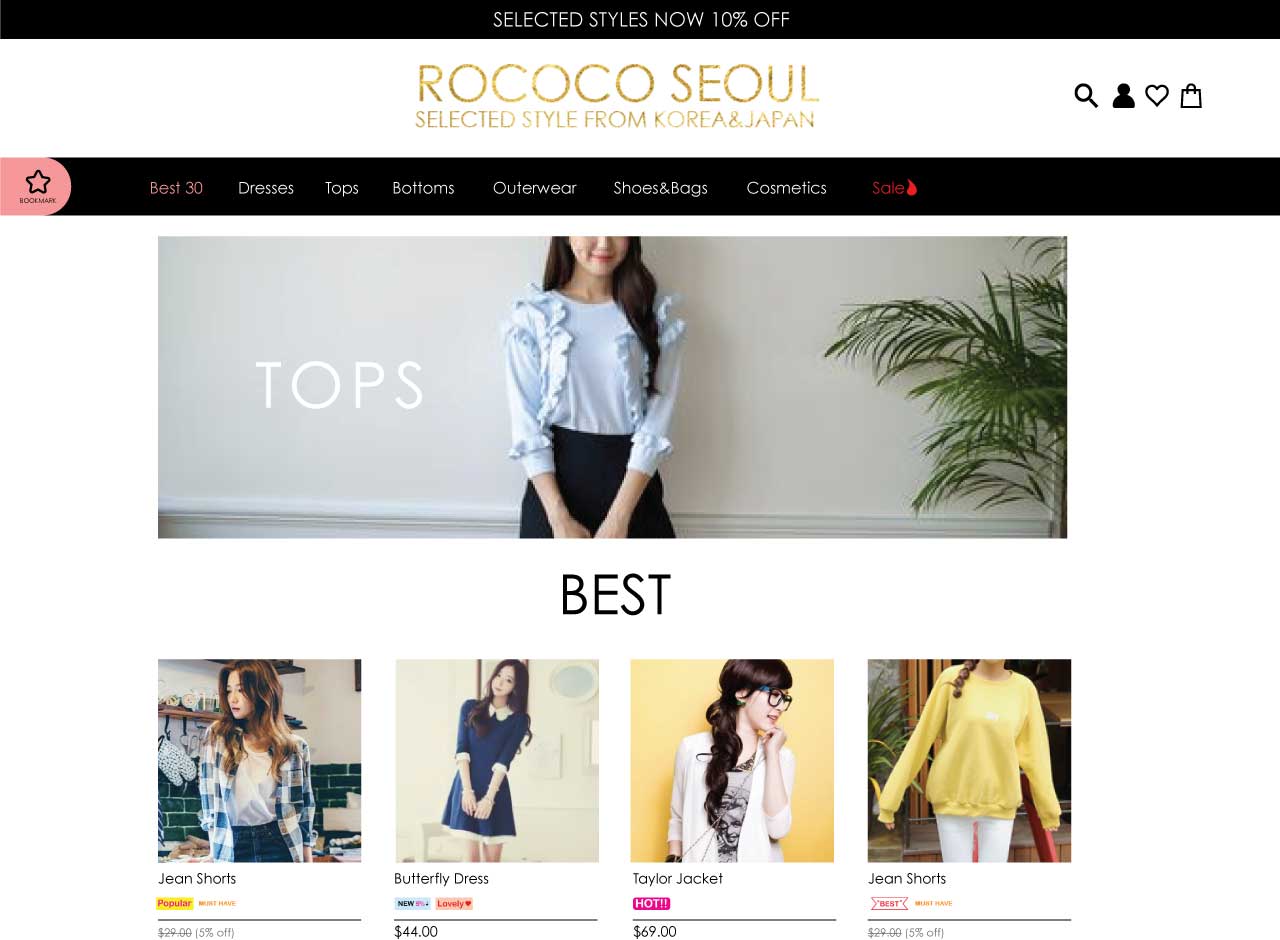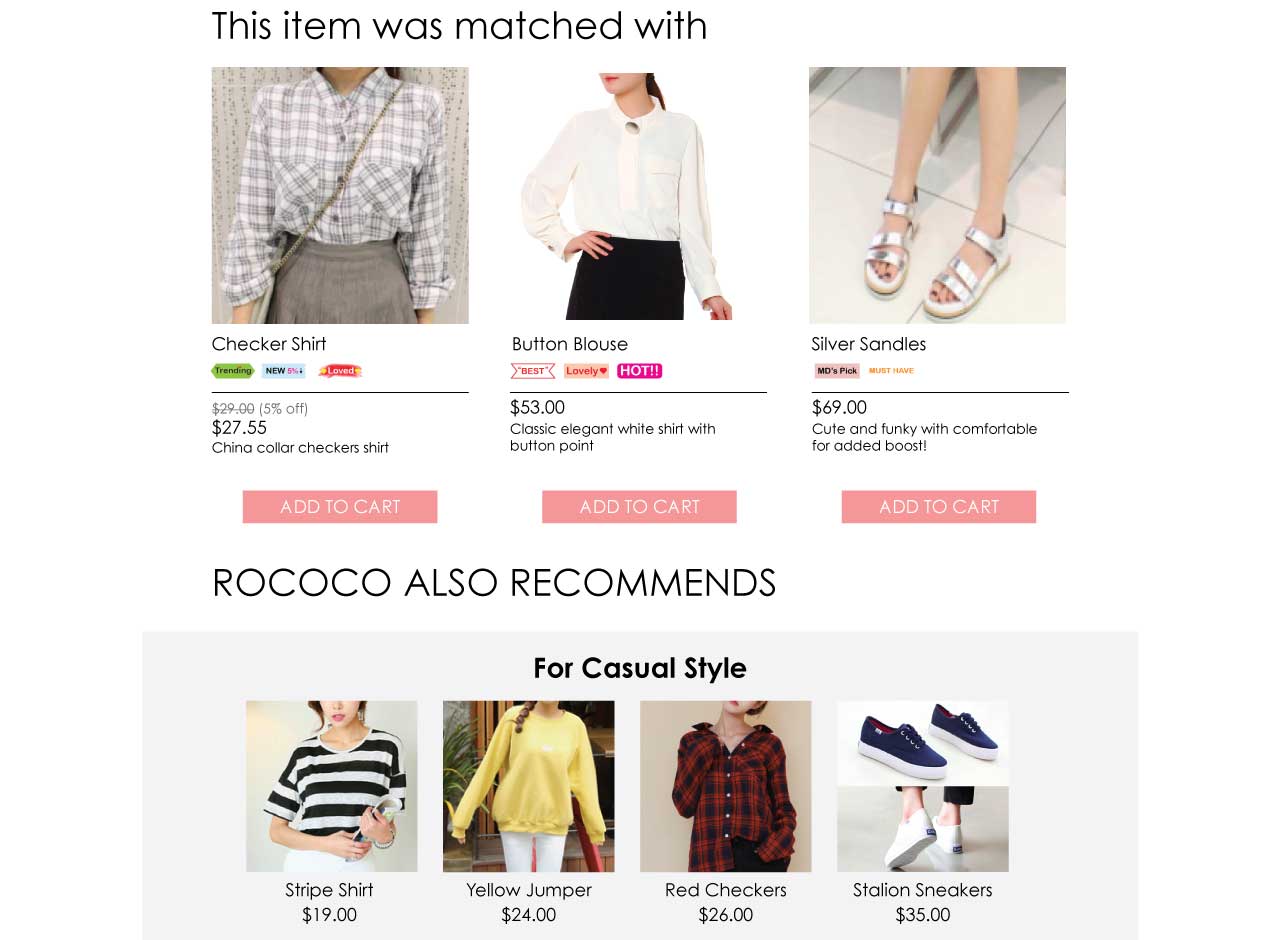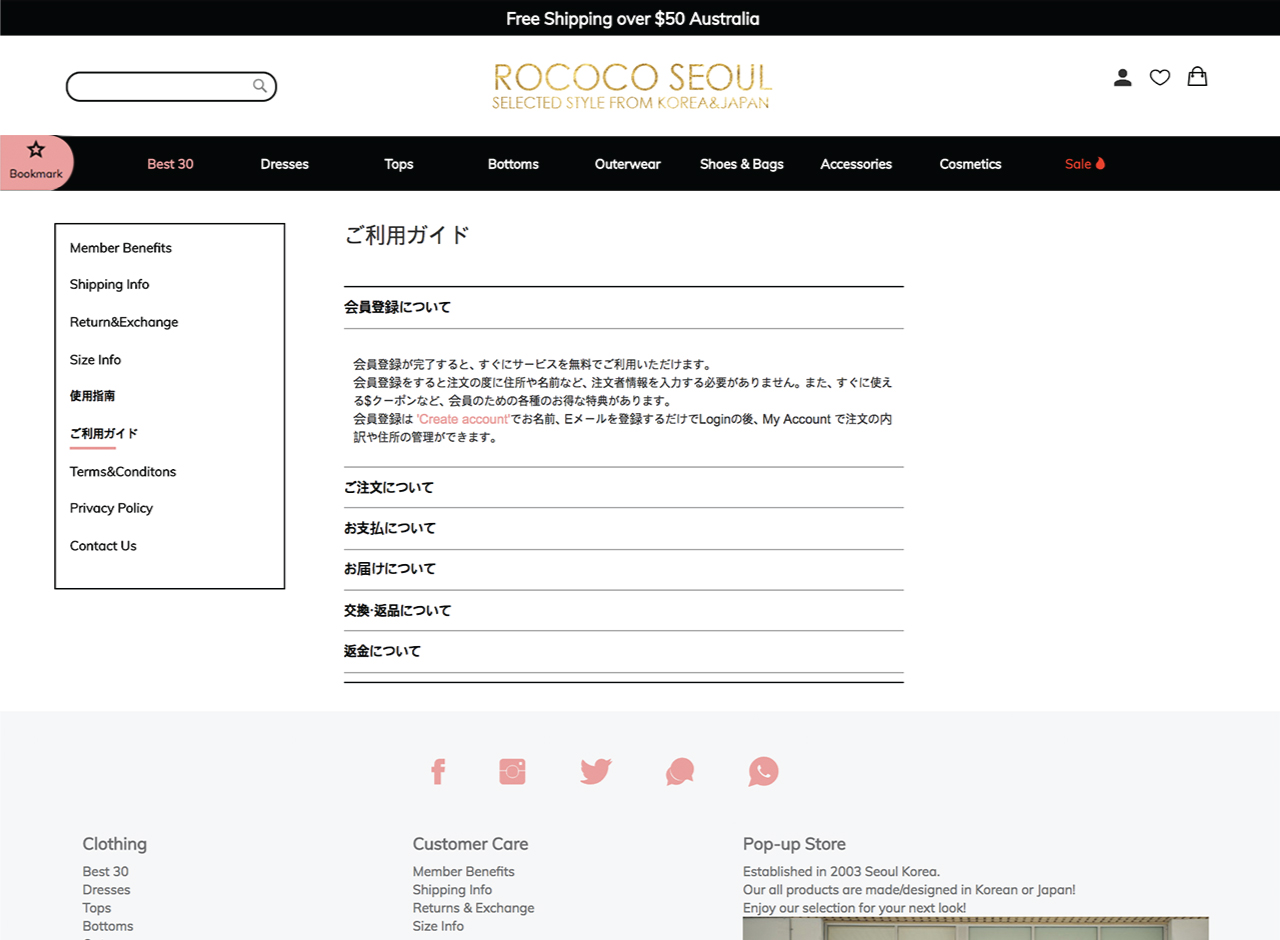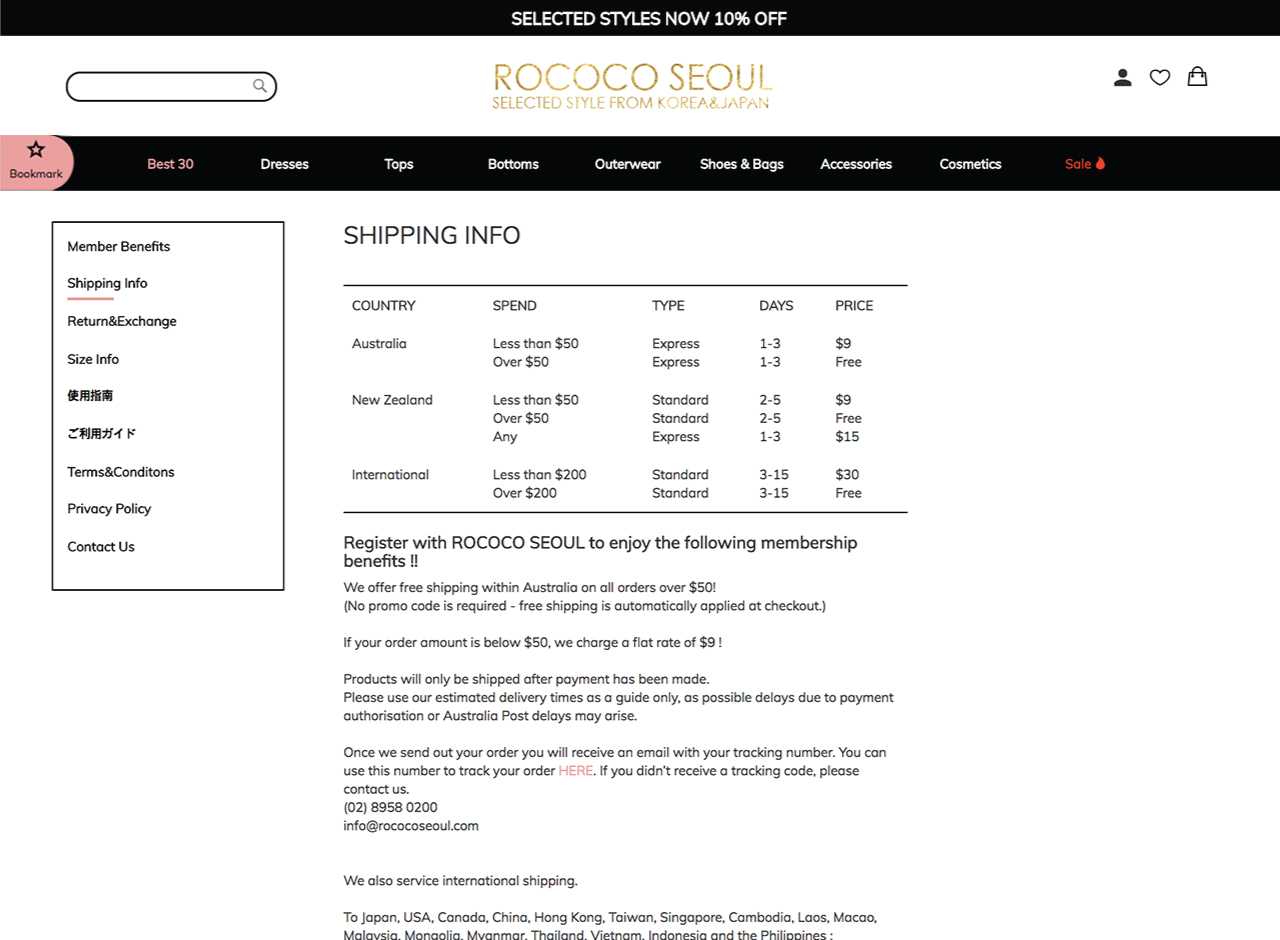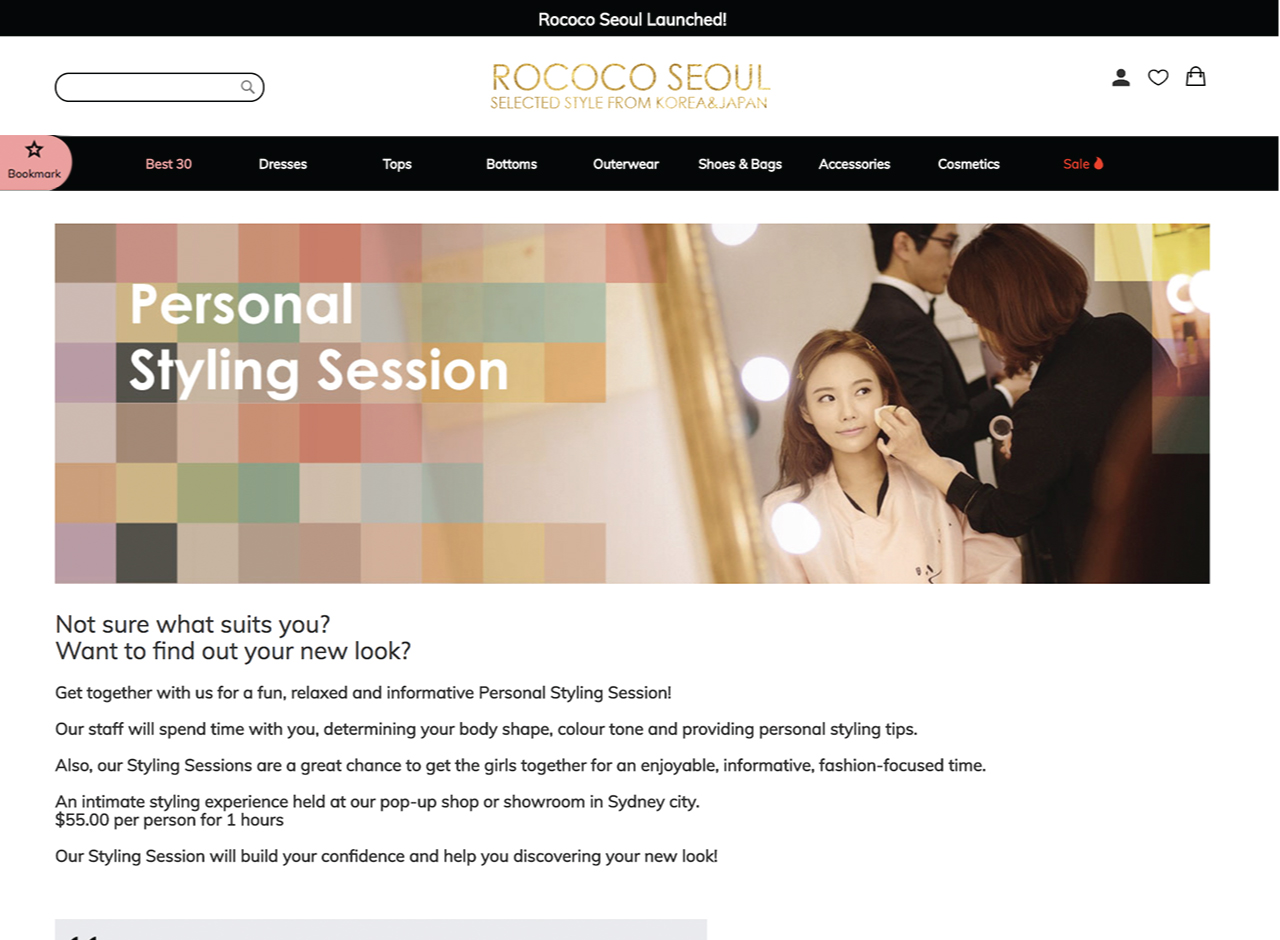 Background
Rococo Seoul is a fashion store in Sydney CBD that needed a budget-friendly solution for maximum value. The custom design package catered to their budget, and is a prime example of our steadfast commitment to small businesses.
Rococo Seoul wanted a unique feature to differentiate them from other online fashion retailers. After many consultations and research, we implemented 'Style Box'. This is a function that allows customers to build fashion looks, and match different clothing items before purchase.
Next steps for Rococo Seoul will be to focus on marketing tactics to drive traffic to the website.
Challenge
Our greatest obstacle was staying within the budget for this project. We were able to meet high standards without compromising quality over budget. As a developing brand, Rococo Seoul underwent many revisions of design and changes of brand guidelines. At project handover, we had successfully implemented the Rococo Seoul website, along with the addition of 'Style Box'.
Our Solution
Goals
Build a custom design e-commerce website
Add unique 'Style Box' function
Create brand guidelines as per client request
Create banners and images for client use.
Approach
Whilst creating the design and developing the Rococo Seoul website, we also set up servers and certificates. This was an important part of time management to meet client expectations. Client management was also vital to ensure a collaborative approach to the project.
Result
We successfully delivered a fully functional custom website at project handover. As it was important to our client that we stayed within budget and deadline, we strived to stay within these expectations.
Brand guidelines underwent 5 revisions before the final iteration. The guidelines directed the design of banners, icons and animated logos used throughout the website.
The end website had a professional look and feel without compromising quality for the tight budget and deadline. We met client expectations and the deliverables made it easy for the client to move forward with their next steps.
Current Work
After project handover in February 2017, Rococo Seoul has continued as a standalone website. We realised budget restrictions meant that the website had to be easily managed by the client after the handover. This objective was met and allowed autonomous and easy content management.